Mack Summers United States

Maraming salamat po to Cami and Uncharted Philippines!! Cami worked with us to create a memorable and exciting trip for my new wife and our family. Adventure packed and full of fun. Cami set up everything for us. She even contacted the guide for us when we had limited internet connectivity during our trip. The accommodations she selected for us were top notch!! She took great care to ensure us that we had everything we needed. Providing detailed instructions to us for the transportation to and from the airport in Puerto Princesa, as well as to and from the accommodations. We had a great time touring the mangroves, waterfall, and underground river in Sabang. We even got in an exciting 800 meter zip-line. Then off to snorkeling in Honda Bay where Rich, our guide, took great care of us and provided a 5 star picnic lunch. Again, maraming salamat po to Cami, Rich, Uncharted Philippines, and the rest of the guides for making a truly amazing trip!! We'll defiantly be using Cami and booking our next adventure in the Philippines through Uncharted Philippines. 5 Star service all around!!

Reina Licauco Philippines

My husband and I were impressed with the way Unchartered Philippines organized the trip to Palaui. It's one of their "roughing it out" tours, and despite my husband and I being city people who travel in comfort, we still enjoyed it. In fact we were really happy with how Zean – our trip leader – and his team of boatmen and "chef" (who is also a boatman) took care of us, from transporting us to feeding us.

Palaui is an island off Sta. Ana, Cagayan. It isn't an easy destination to get to – from Manila it is a one-hour plane ride to Tuguegarao. From Tuguegarao it's 2.5 hours to get to Sta. Ana, then a 30 minute boat ride to Palaui. It's a beautiful island, unspoiled and the people still living a very basic island life (no one peddling touristy items at you). Part of the charm is the accommodations – tents in the designated campsite, called Nature's Village, and the outhouses – two showers and two toilets for each gender. There are sinks and faucets and a pump to get water from. A bit daunting you might think, specially for city people. It was, but we were fine. We adjusted, and you will too. Trust me :). The next day, when you trek through the island to reach the lighthouse and marvel at the sight that beholds you, you will realize that the distance and the ruggedness are well worth it.

From the lighthouse we descended to the beach and ate lunch cooked by Amor – the "captain" of the bangka, and his wife. It was good and gave the much needed energy boost after the three-hour hike. When everything was packed up we boarded the bangka and off we went through a mangrove and ended up in Anguib beach in Sta. Ana. Boracay must have been like Anguib beach once upon a time – serene and untouched by mass tourism. Sand isn't as powdery, but it is almost of the same color. The water is clear and shallow, but the sand in the water is a bit rough on the feet. You will have to watch where you step. Anguib beach is peaceful, void of any commercialism – as how our beaches should be.

In Anguib beach we set up camp with a community of about six island families. Bathroom accommodations are more rustic than Palaui but really, this is part of the experience. Zean helped us settle in. Dinner was cuttlefish caught in the waters, served with pinakbet and rice. It was fascinating watching Amor prepare the cuttlefish for cooking. I think one of the more memorable part of this trip was listening to Amor's stories. Stories I would never hear if we were billeted in a resort. Because of the simple set up we had, it was easier to have the stories we heard. On our last day, Amor took us back to the pier and the van brought us to the airport.

Zean was with us from start to finish. He was a familiar face to the people in the pier, in Palaui and in Anguib – he definitely knew the place, and that made me feel we were in good hands. Never did I feel unsafe or insecure during the whole trip. Thank you Uncharted Philippines for making this tour – and to fellow Filipinos, go out and explore beyond our touted tourist spots – these guys will take you for a memorable experience.

Lisa Brodner United States

Our tour was an adventure of a lifetime!!!!! Salamat to Jun and Uncharted Philippines. This journey demonstrated that we could leave our baggage behind and reinvent/discover ourselves while taking on new experiences. In our solo random travels, never have we been so immersed in the culture of a country. We feel the Philippines tugging on our souls for a return trip as four days in Cordillera region was not enough time to experience the depth of the cultures.

Jun is a gem. Not only is he a great guide, he's patient, understanding, thoughtful and always positive. He went out of his way to make sure we had the best experience possible. He held my hand and led me through many scary challenges. Heck my sandal broke and he lent me his until we were able to purchase a new pair. Besides touring the beautiful rice terraces, waterfalls, and caves, Jun arranged a tour of the local hospital in Sagada (a must for a curious nurse such as myself) and took us to a wake at a local's house. Bonus: he also plays a mean guitar.

The weather could not have been better, sunny and warm. By the third day we were calling ourselves "Just In Time", as the cooling rain only threatened as we were returning from a hike or just upon entering a sheltered area.

Steve and I went on this tour with the expectation of a great new hiking experience. We came back with our hearts warmed by the people of the Philippines and a new friend in Jun.

Reene Grossman United States

Uncharted organized a 3-day hike of the Ifugao rice terraces departing from Banaue for me and a group of 4 friends, and it was one of the best travel experiences of my life. Leo met us in Manila and arranged our bus ride north as well as accommodation in village inns during the hike – we didn't have to worry about anything, and were even provided with a full packing list.

I've traveled a lot, much of it in Asia, and definitely rank this trip near the top. We got to experience some amazing scenery – the views of the rice terraces are simply astounding – and get a glimpse of local culture in the villages, all while enjoying comfortable, friendly accommodation and great company. Leo was extremely helpful and fun, with great stories and a positive attitude (which was needed to motivate us through some of the tougher parts of the hike!) He was even nice enough to "rescue" me from a large spider which had gotten into my room, and took lots of photos which he shared with us after the hike.

A trip with Uncharted is a must do for any adventurous visitor to the Philippines!

Nick Betts Australia

We did the Heritage of the Cordillera – Banaue, Batad, Sagada trip and, although the onset of the typhoon meant we had to alter the trip, we had an unforgettable experience. Leo, our trip leader, was knowledgeable about the local people, history and customs and the scenery around Banaue and Batad was breathtaking. Definitely worth checking out if you want to see part of the Philippines that is a bit off the beaten track.

Louise Sakamoto United States

A friend, originally from the Philippines, picked the places she wanted to vist in 3 weeks and 3 of us, her friends, would tag along. She picked Uncharted to "stitch" them together and add to the trip. Two were already tour packages – Palawan and Cordillera. We also visited Kalibo for the Ati-Atihan Festival, Taal Volcano and Anilao, had a Manila tour, went on a canoe rapids ride to Magdapio Fall in Pagsanjan. The tours were well-planned with hikes, transportation, good accommodations. Included were history and culture lessons. Leo was the patient, knowledgeable guide for most of the tours.

Tom Recher Switzerland

Es war eine Super Tour. Nord-Luzon bietet viele Sehenswürdigkeiten wie wunderschöne Reisterassen und Wasserfälle, spannende Höhlenabenteuer und die weltberühmten hängenden Särge. Auch körperlich haben wir einige Leistung erbracht. Beispielsweise sind wir über Reisterassen und unzählige Treppenstufen zu einem Wasserfall gewandert. Nach der Tour waren wir müde und ausgelaugt aber sehr glücklich diese wunderbaren Dinge gesehen und erlebt zu haben. Wir konnten uns überall günstig und schmackhaft verpflegen. Nicht zuletzt auch mit dem feinen RedHorse Bier, die Delikatesse der philippinischen Bierkultur.

David Blank Israel

We traveled to the Philippines specifically to see the rice terraces and the surrounding areas. We are delighted that we found Uncharted Philippines, who arranged a wonderful 5 day adventure trip. Leo, the owner, was our guide. He has a good understanding of the areas we covered and had everything organized perfectly. The key was that the itinerary was designed to suit us and not that of the various suppliers. We were able to make adjustments at almost any time depending on various conditions of weather, energy levels etc. Highly recommended.

David Grosher United States

Our trip to Banaue with Uncharted was one of the highlights of my time in the Philippines. We spent 3 days hiking through the terraced rice paddies that the region is known for and each and every day was mind blowing. Our guide, Leo, not only set up and led an amazing trip but also knew the history and stories of the area. The trip was top notch; the hike itself was challenging, the scenery was beautiful, the people were welcoming and the cultural experience was eye opening. I would recommend Uncharted to anyone thinking of heading to the Philippines.

Jonathan Kempel Israel

I joined Uncharted Philippines for a three-day hike through the Ifugao mountain region, including the villages Banaue, Batad and Tambulo – home of the famous rice terraces. I usually try to avoid joining such organized trips, but given the short visit, the tight schedule and the lack of preparation, I took a friend's advice and contacted Uncharted. This turned out to be a fantastic decision. The trip was unique and authentic. I couldn't have organized it any better myself. These people know exactly what they're doing. The impeccable service, the clockwork administration and the warm and friendly atmosphere took what was already an amazing experience and raised it to new levels. This has truly been one of my best traveling experiences.

Isabel Roces Philippines

Uncharted Philippines never fails to arrange memorable activities. A personal favorite was spelunking in Sagada. The experience itself was memorable enough but our two local tour guides also added to the great experience. They were both personable and knowledgeable. I liked that I could ask them questions about the local practices. They gave me good insight into the place and shared personal experiences.

Trips like these inspire and transform. It can become an enormous force for change – for yourself and the way you see things.
Read more about our guests' experiences with us on TripAdvisor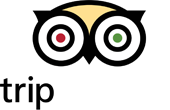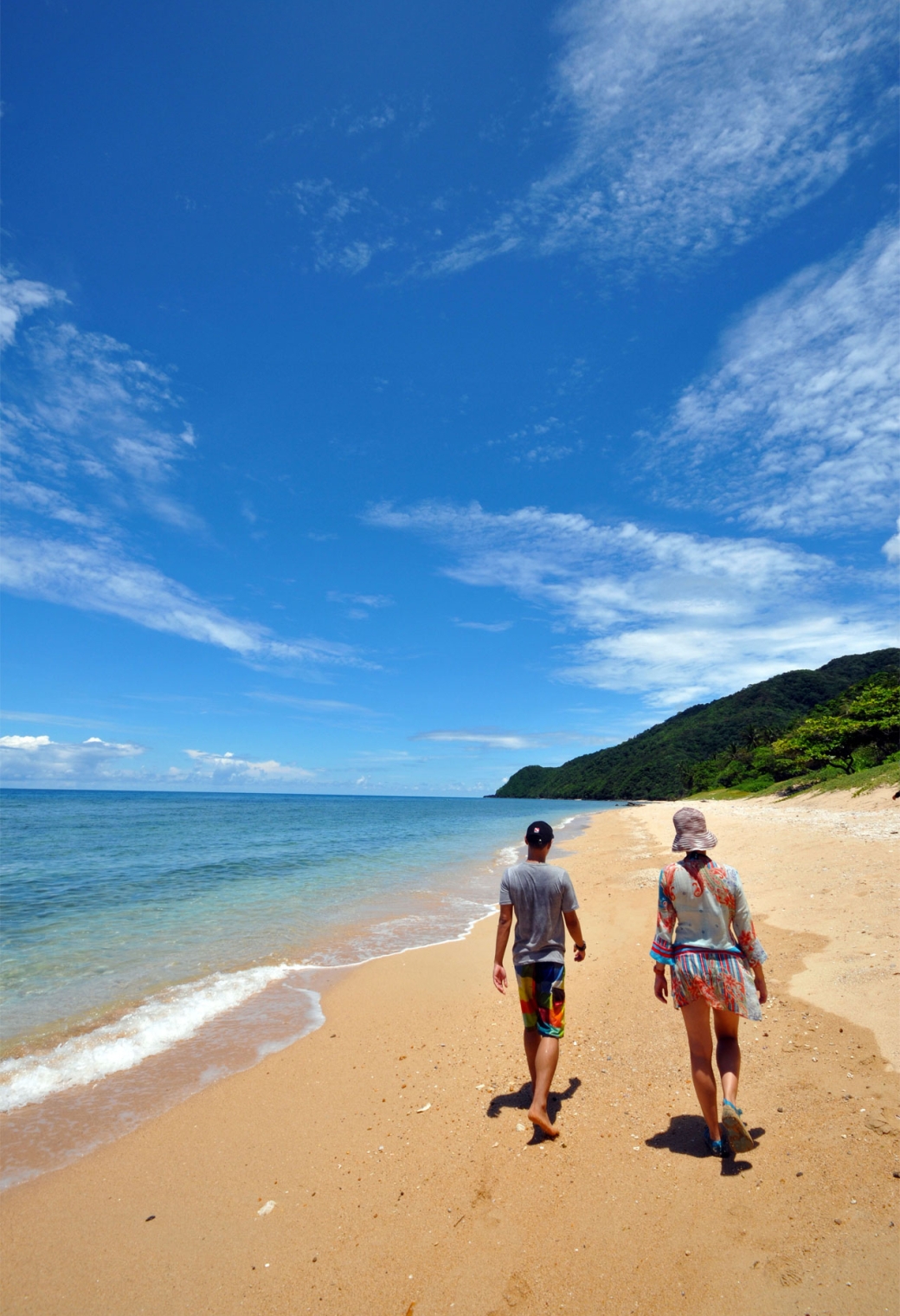 Why Uncharted?
We are the Philippines' adventure travel experts, pioneering tours to uncommon destinations and providing our guests with extraordinary experiences since 2011.
Know more
Get news and info by liking our Facebook page.
Certificate of Excellence
winner
to
*
*
*
*
*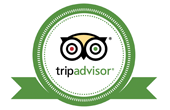 Uncharted Philippines Adventure Travel and Day Tours

2016 Bespoke Tour Operator of the Year for The Philippines

VTC
Verified Travel Consultant