Extraordinary vacations and complex itineraries are our specialties.
If you browse through our tours, you'll see that we offer experiences that few others do and go to places that few others even know exist. We are your best resource for a customized adventure anywhere in the Philippines. We focus on off-the-beaten-path destinations for our standard tours, but we are also experts on classic Philippine destinations such as Bohol, Coron, Donsol and Metro Manila. Needless to say, if you fancy a trip to some obscure place that cannot be found in any travel guide, we're your best bet for getting there.
Let us arrange as much or as little as you want. We can give you a complete vacation package with flights, accommodations, meals and a tour guide. Or, if you just want us to find you a great beach resort, we can do that too. We can even create a self-guided tour for you where your transportation and accommodations are prearranged but you travel independently following our recommended itinerary.
Tell us where you want to go and what you want to do. If you're not quite sure, no problem – we're eager to give you recommendations.
Certificate of Excellence
winner
to
*
*
*
*
*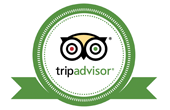 Uncharted Philippines Adventure Travel and Day Tours

2016 Bespoke Tour Operator of the Year for The Philippines

VTC
Verified Travel Consultant